The Bachelor of Commerce programme aims to provide strong academic knowledge and skills required to match the needs of growing industry and commerce. The programme provides a strong theoretical foundation for those who wish to pursue higher studies in professional and advanced post graduate courses such as Chartered Accountant, MBA, and MCom. The BCom programme is preferable to other business based courses due to its strong academic knowledge-base, an essential requirement for effective analysis and evaluation of business and economic situations.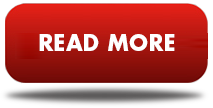 ---
This is a broad and inter-disciplinary programme in business studies. It deals with knowledge and understanding of conceptual and applied aspects of management and business. It also helps to develop skills to adapt and respond to change, acquire skills in organizing, planning and presenting work independently and in groups. Besides these, students will be able to develop entrepreneurial skills for self-employment. This three-year-long programme is expected to produce graduates with excellent skills in entrepreneurship and marketing, through activities including a continuous processes of proposal and report writing, surveys and individual and group presentations.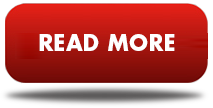 Broadly, the purpose and intention of the programme is to offer opportunities to the Bhutanese to pursue higher studies and enhance their education and opportunities in life. Specifically, the programme will prepare students to grow into practicing sociologists and political scientists.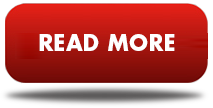 ལས་རིམ་འདི་གི་དམིགས་ཡུལ་གཙོ་བོ་ར་ སློབ་ཕྲུག་ཚུ་གི་རྒྱུད་ལུ་ ཨིང་ལིཤ་དང་རྫོང་ཁའི་ སྐད་ཡིག་དང་རྩོམ་རིག་གི་ཤེས་ཡོན་དང་རིག་རྩལ་འཐོབ་ཐབས་ལུ་ཨིན། རིག་རྩལ་འདི་ལས་བརྟེན་ སྐད་ཡིག་ཟུང་འབྲེལ་གྱི་ལྕོགས་གྲུབ་ཅན་ལུ་གྱུར་ཏེ་ མི་ཚེའི་ནང་མནོ་བསམ་གཏང་ཐངས་དང་ ལཱ་འབད་ཐངས་ ཡར་རྒྱས་གཏང་ཐབས་ཀྱི་དོན་ལུ་ཨིན། དེ་མ་ཚད་ སྐད་ཡིག་དང་རྩོམ་རིག་གི་འབྱུང་རབས་དང་ཁྱད་རྣམ་ ལག་ལེན་འཐབ་ཐངས་ཀྱི་རིག་རྩལ་འཐོབ་ཚུགས་ནིའི་དོན་ལུ་ཨིན།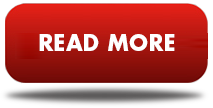 The programme focuses on wholesome and inclusive development to address the issues of poverty and inequity. The programme establishes linkages between development and four broad features which are Geography (development geography and social environment), Sociology (sociology of development), Economics (development economics) and Politics (politics of development).
The programme graduates will cultivate professional competencies and knowledge for employment in various fields such as CSOs, international organizations, local government entities, government planning and programmes, education including research and consulting firms.  The graduates will also build self-confidence inculcating interest towards lifelong learning and acquiring skills for self-employment.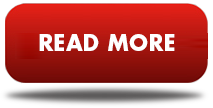 The Bachelor of Arts in English aims to provide grounding in English literature and language by engaging students in a diverse range of literature covering different literary movements and forms. Core literature modules of the programme will expand knowledge and understanding of cultural, historical and regional evolutions of literatures in English.